Financial Strategies For Successful Retirement
The retirement and economic challenges that face us today can be overwhelming.  There is just so much a person needs to know!  The Retirement Planning Strategies discussed in this interactive class/workshop help you put the pieces in place to solve your retirement puzzle. 
All att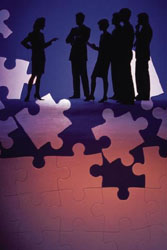 endees will recive a 160 page workbook and we will discuss goals, budgets, insurance, retirement plans, distributions, and so much more in the workshop.  The class has been taught by James in college locations and worksites.  The class is normally taught in two 3 hour sessions but can be adjusted to your class needs.  Call James to find out how to have a class at your location and to find out more details about the class materials.
To request additional information, click HERE or go to the contact us page.